A picture is worth . . .
The New Democrats
"If you're wondering about the sheets Smith and Wolff are wearing, they're not Bedouins. As a courtesy, the Pima County jailers use them to cover the lockup's standard-issue orange jumpsuits." --
The Smoking Gun
If you don't quite accept that these two thugs are representative of today's Democratic Party,
a. you've not been keeping up with the news
b. you're a decent Democrat who is in denial
c. both a & b
The mugs shown above belong to the thugs who attacked
Ann Coulter
.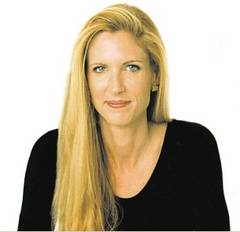 The Monk's girlfriend (move over Matt)
For more on the thuggery of the new Democratic Party:
Violence & Vandalism
Bullies Storm Republican Offices
Protestors Ransack Bush/Cheney Headquarters In Orlando
Labor Activists Invade Bush's Campaign Sites
Shots fired into Knox Bush/Cheney headquarters
Florida GOP Workers Claim Intimidation by Labor Protesters
3 year old girl attacked by democrat union thugs
- Violent Peace Protesters Arrested
Shots fired into W. Virgina GOP HQ
PRO-KERRY FORCES INVADE GOP VICTORY CENTER
Teens confess to vandalizing campaign signs
Republican campaign signs vandalized
3 more cases
Vandals target GOP campaign signs
More signs
3 computers stolen from Bush's Bellevue campaign office
Voter Fraud
NAACP, ACT, Ohio
more on NAACP, ACT, Ohio
Ohio
New Voters Project, Wisconsin
Make Your Vote Count Campaign, Colorado
Democrats indicted, Illinois
Democrats, Iowa
Democrats, Florida
Dead democrats, Florida
PIRGIM, Project Vote, Michigan
Tennessee Citizen Action Group, Tennesee
ACORN, Ohio
ACT, Rock the Vote, New Voters Project, Nevada
PIRGIM, North Carolina
Dual-State Voter Registration (NY/FL 68% democrats, 12% Republicans)
Florida Prosecutors Asked To Probe Possible Voter Fraud