231 Years
The day began at the Tomb of the Unknowns at Arlington National Cemetery ... honoring those who have made the ultimate sacrifice.As always, a special birthday greeting to the soldiers of...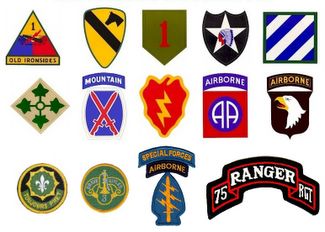 ...where the rubber meets the road, the leather meets the dirt and the metal meets the meat.
Do you know which units the above patches represent?
Today is a good day to find out.